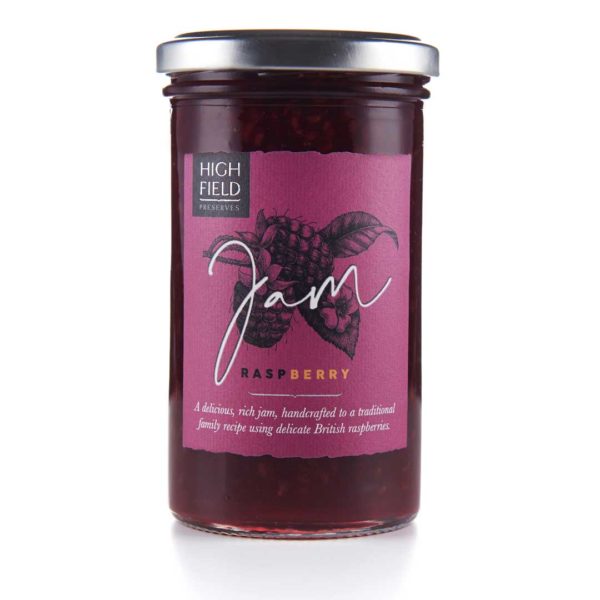 Delicate British raspberries handcrafted to a traditional family recipe to create a delicious, rich jam. Perfect on hot buttered toast or scones with clotted cream.
Handcrafted in small batches using traditional open pans.
Net weight: 320g
Ingredients:
Raspberries, sugar, gelling agent: fruit pectin, acidity regulator: citric acid.
Prepared with 60g fruit per 100g. Total sugar content 62g per 100g.
Nutritional Values (per 100g)
Energy: 936kJ/221kcal
Fat: 0.0g
of which saturates: 0.0g
Carbohydrate: 52.0g
of which sugars: 52.0g
Protein: 0.7g
Salt: 0.0g