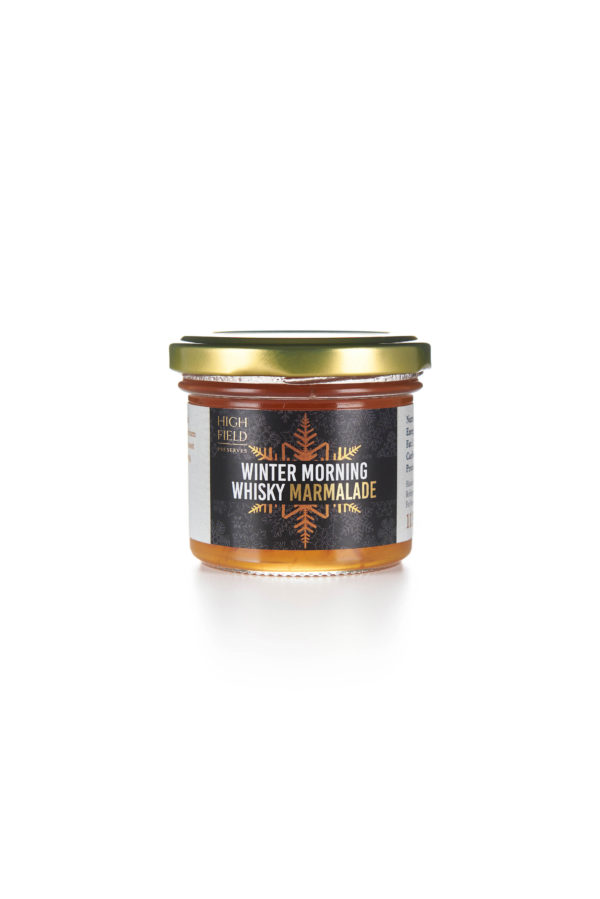 Winter Morning Whisky Marmalade
113g jar of delicious Winter Morning Whisky Marmalade (containing 3-4 portions of marmalade per jar):
Minimum order – 2 jars.
A warming marmalade made with Seville oranges, ginger and a wee dram of whisky. Enjoy on hot, buttered toast on a cold and frosty winter morning.
Handcrafted in small batches using traditional open pans.
Net weight: 113g
Ingredients:
Sugar, Seville oranges, ginger (3%), whisky (2%), gelling agent: fruit pectin,
Prepared with 35g of fruit per 100g. Total sugar content 65g per 100g.
Nutritional Values (per 100g):
Energy: 1104kJ/261kcal
Fat: 2.1g
of which saturates: 0.1g
Carbohydrate: 55.0g
of which sugars: 54.0g
Protein: 4.5g
Salt: 0.0g
Suitable for Vegetarians and Vegans. Contains alcohol.