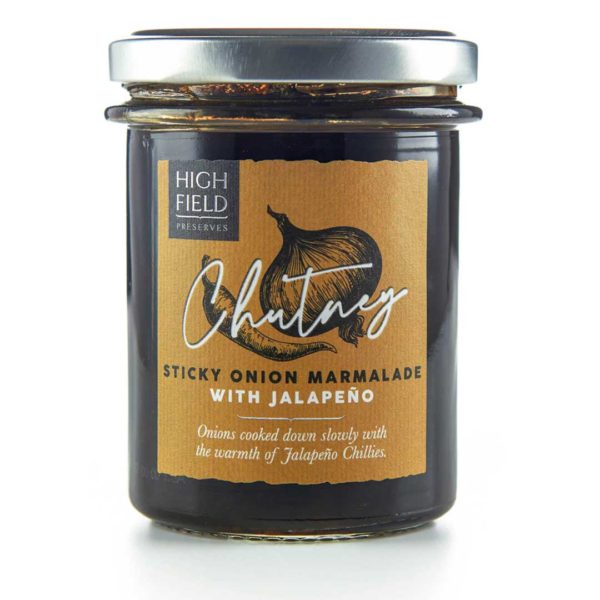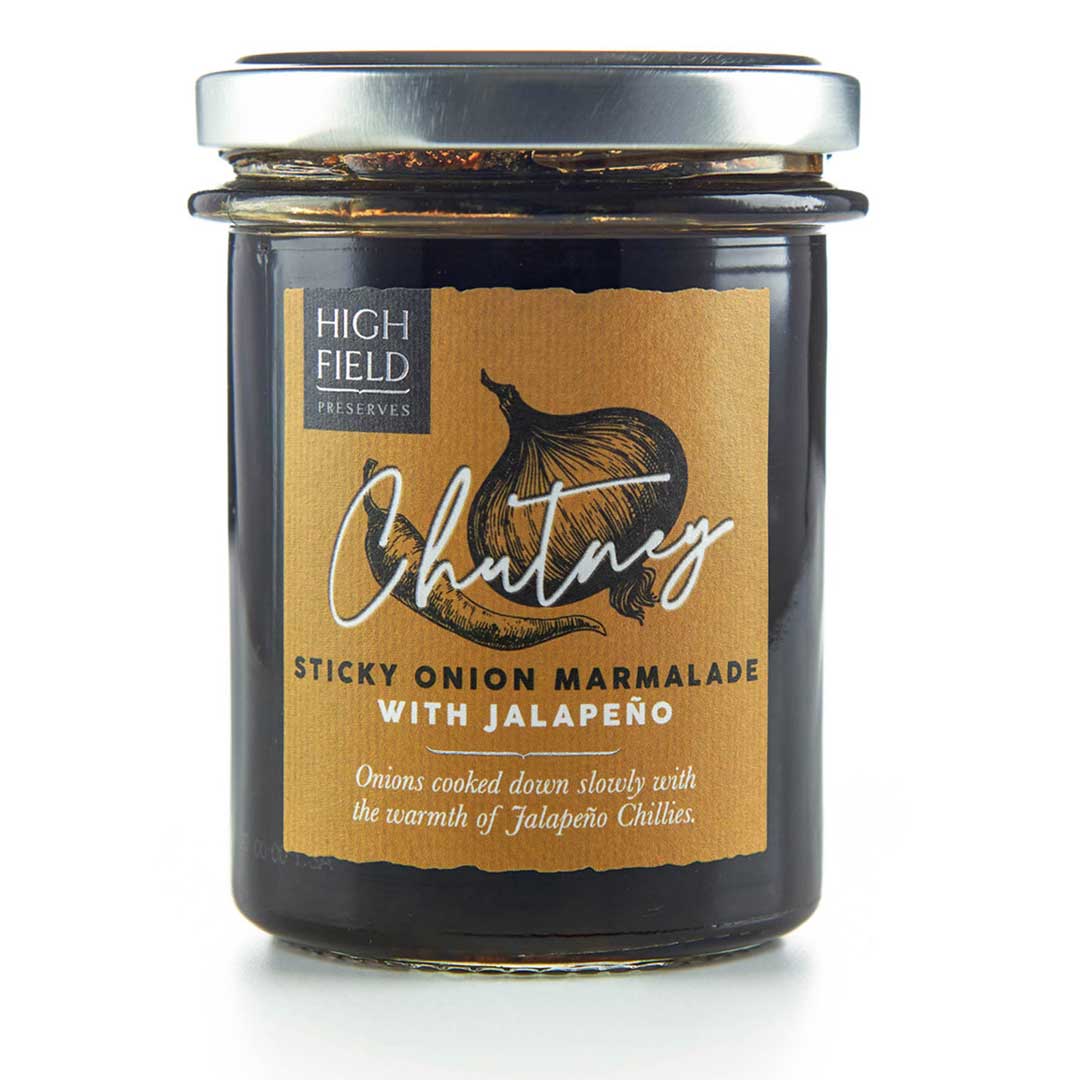 Sticky Onion Marmalade with Jalapeño Chutney
Sticky onion marmalade with a warming kick from green Jalapeno chillies. Spice-up your sandwiches, try with cheese or enjoy with your barbecue.
Handcrafted in small batches using traditional open pans.
Net weight: 220g
Ingredients:
Onions (52%), balsamic vinegar, demerara sugar, soft dark brown sugar, Jalapeño chillies (2%), sugar, fruit pectin, salt.
Nutritional Values (per 100g):
Energy: 769kJ/181kcal
Fat: 0.0g
of which saturates: 0.0g
Carbohydrate: 42.0g
of which sugars: 40.0g
Protein: 1.1g
Salt: 0.11g
Suitable for Vegetarians and Vegans.