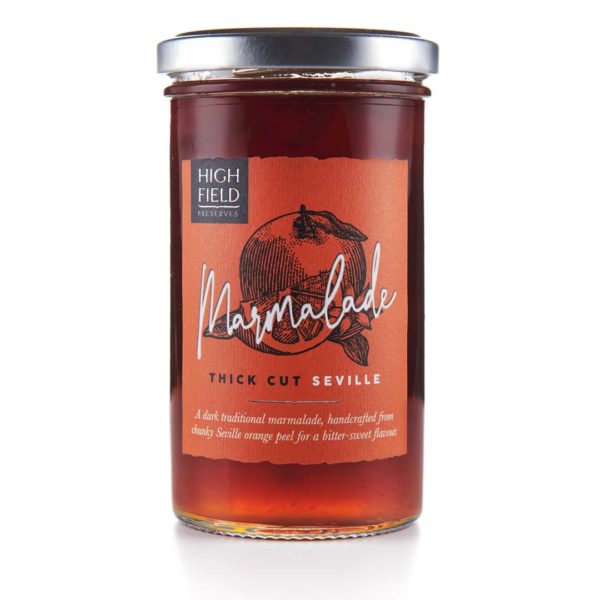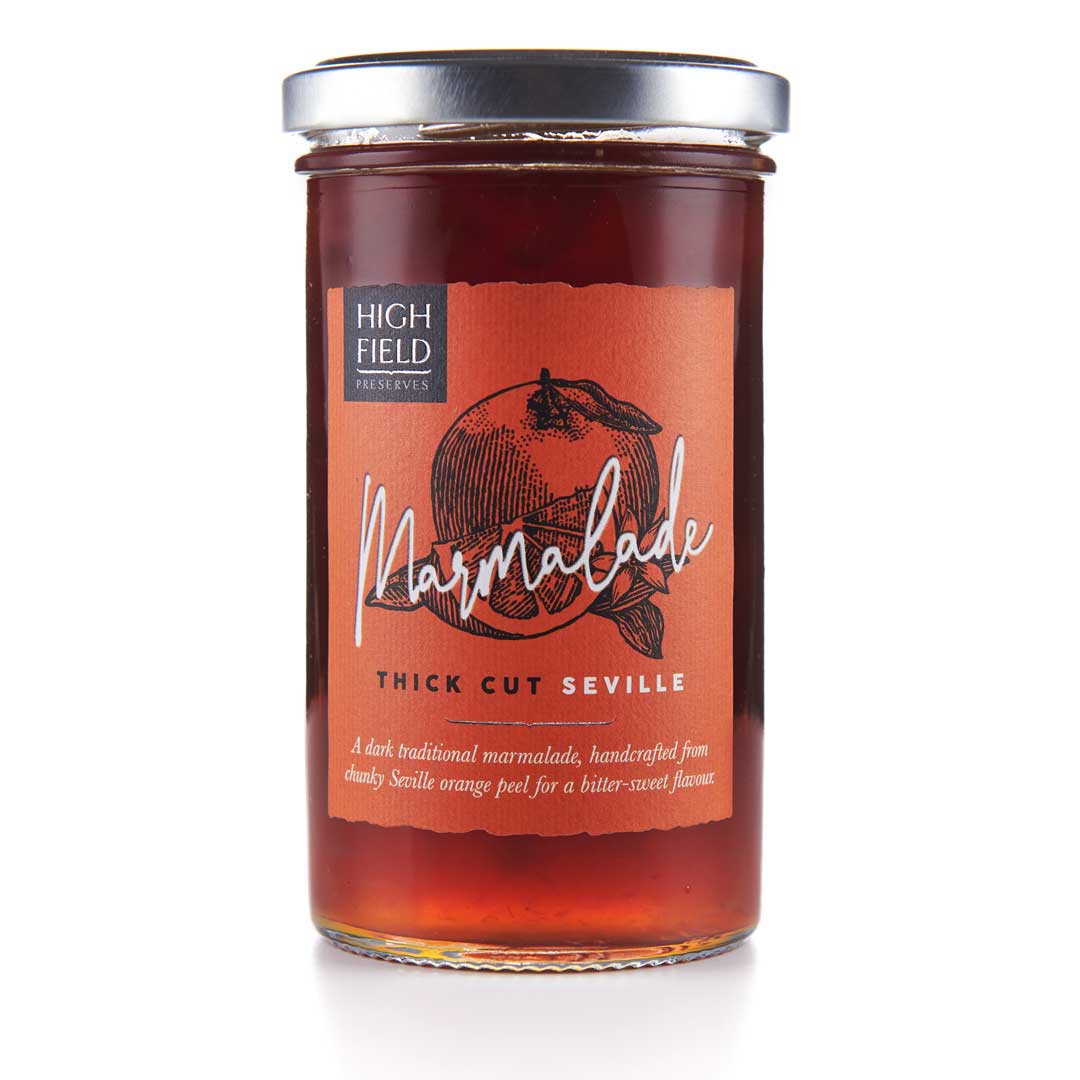 Thick Cut Seville Marmalade
Chunky Seville orange peel and a bitter-sweet flavour makes this dark, traditional marmalade ideal of hot, buttered toast.
Handcrafted in small batches using traditional open pans.
Net weight: 320g
Ingredients:
Sugar, Seville bitter oranges, water, soft dark brown sugar, gelling agent: fruit pectin, acidity regulator: citric acid.
Prepared with 37g fruit per 100g. Total sugar content 65g per 100g.
Nutritional Values (per 100g)
Energy: 1087kJ/256kcal
Fat: 0.0g
of which saturates: 0.0g
Carbohydrate: 63.0g
of which sugars: 63.0g
Protein: 0.0g
Salt: 0.0g