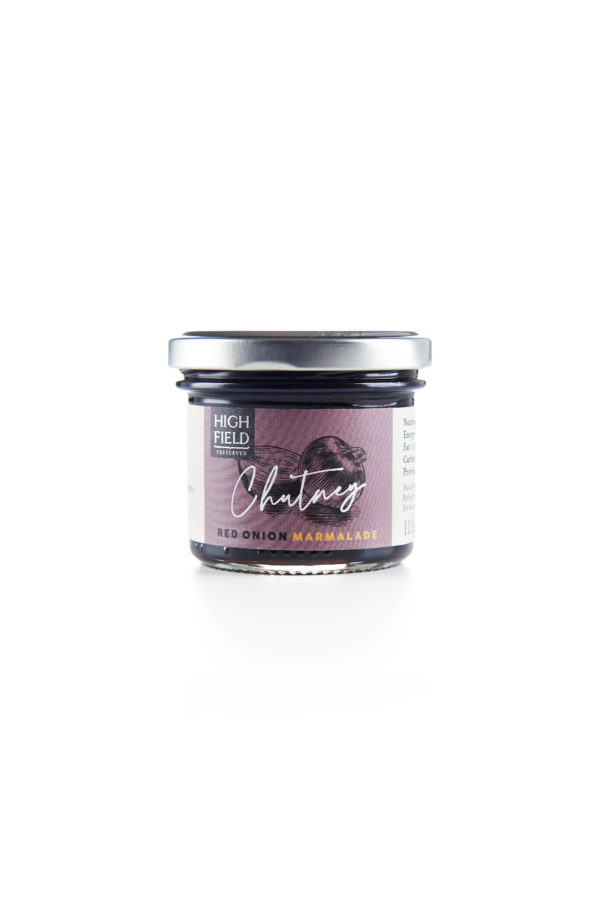 Red Onion Marmalade Chutney
113g jar of Red Onion Marmalade Chutney (3-4 portions of chutney per jar):
(Minimum order 2 jars)
Caramelised red onions slowly cooked with balsamic vinegar. Fantastic with pâtés or cheeses; serve alongside your cheese board or platter.
'Nicely acidic with crunch and sweetness, perfect for pâtés, terrines and meaty flavours.' – Mark Dodson, The Masons Arms, Knowstone.
Handcrafted in small batches using traditional open pans.
Net weight: 113g
Ingredients:
Red onions (52%), demerara sugar, balsamic vinegar (15%), soft brown sugar, water, redcurrants, sugar, fruit pectin, salt.
Nutritional Values (per 100g):
Energy: 767kJ/181kcal
Fat: 0.0g
of which saturates: 0.0g
Carbohydrate: 42.0g
of which sugars: 40.0g
Protein: 1.1g
Salt: 0.10g
Suitable for Vegetarians and Vegans.