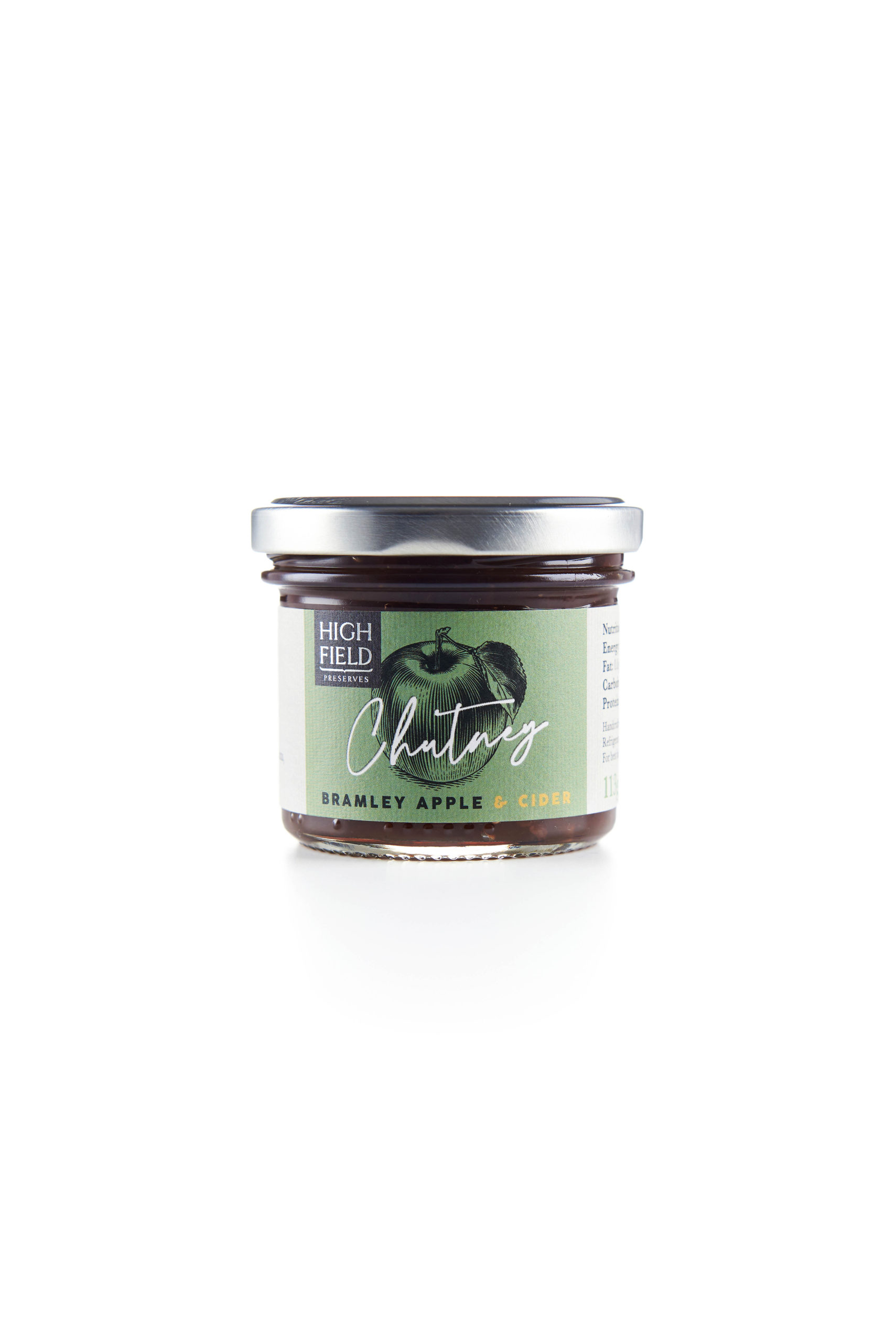 Bramley Apple and Cider Chutney
113g jar of Bramley Apple & Cider Chutney (3-4 portions of chutney per jar):
(minimum order 2 jars)
British Bramley apples and local cider combined with sultanas and ground spices. Perfect with cold meats and cheeses or to serve alongside a traditional Ploughman's lunch.
'Slightly sharp, tangy and lightly spiced, ideal with cold meats or pies.' – Mark Dodson, The Masons Arms, Knowstone.
Handcrafted in small batches using traditional open pans.
Net weight: 113g
Ingredients:
Bramley apples (46%), sugar, white wine vinegar, sultanas (7%), onions, cider (2%), fruit pectin, spices, salt.
Nutritional Values (per 100g):
Energy: 812kJ/192kcal
Fat: 0.0g
of which saturates: 0.0g
Carbohydrate: 44.0g
of which sugars: 42.0g
Protein: 1.2g
Salt: 0.21g
Suitable for Vegetarians and Vegans. Contains alcohol.