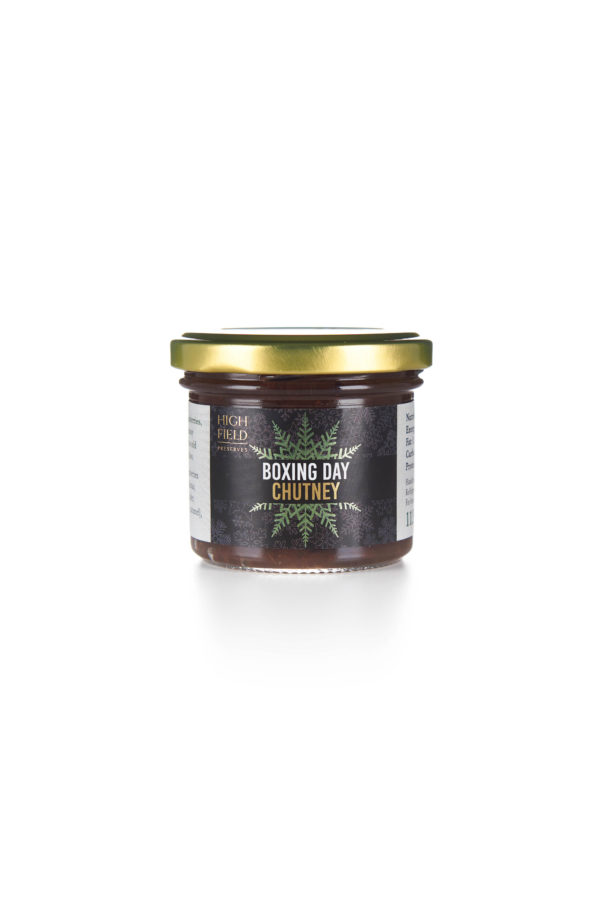 113g jar of delicious Boxing Day Chutney (containing 3-4 portions of chutney per jar):
(Minimum order 2 jars)
A mouth-watering mix of apples, cranberries, figs and spices, our Boxing Day Chutney makes the perfect accompaniment to cold meats, cheeses and festive sandwiches.
Handcrafted in small batches using traditional open pans.
Net weight: 113g
Ingredients:
Apples (37%), sugar, cranberries (11%), white wine vinegar, figs (7%), sultanas, brown sugar, spiced cider (2%) (cider, cardamom, nutmeg, cloves, cinnamon, caramel), fruit pectin, ginger, salt.
Nutritional Values (per 100g):
Energy: 690kJ/163kcal
Fat: 0.5g
of which saturates: 0.1g
Carbohydrate: 37.0g
of which sugars: 35.0g
Protein: 1.2g
Salt: 0.16g
Suitable for Vegetarians and Vegans.