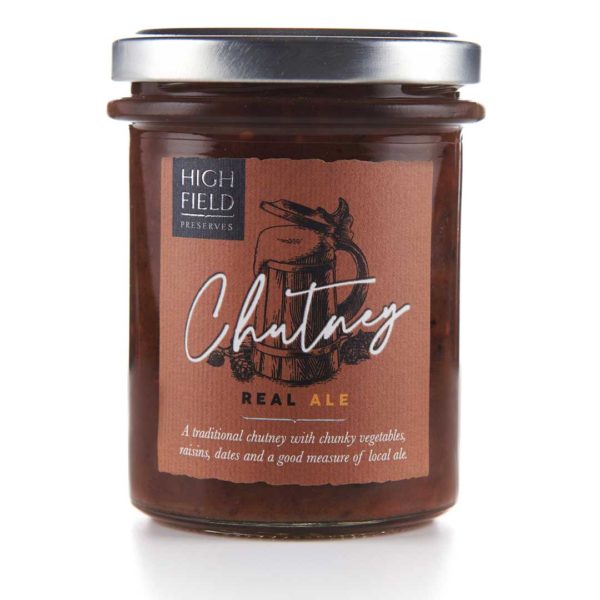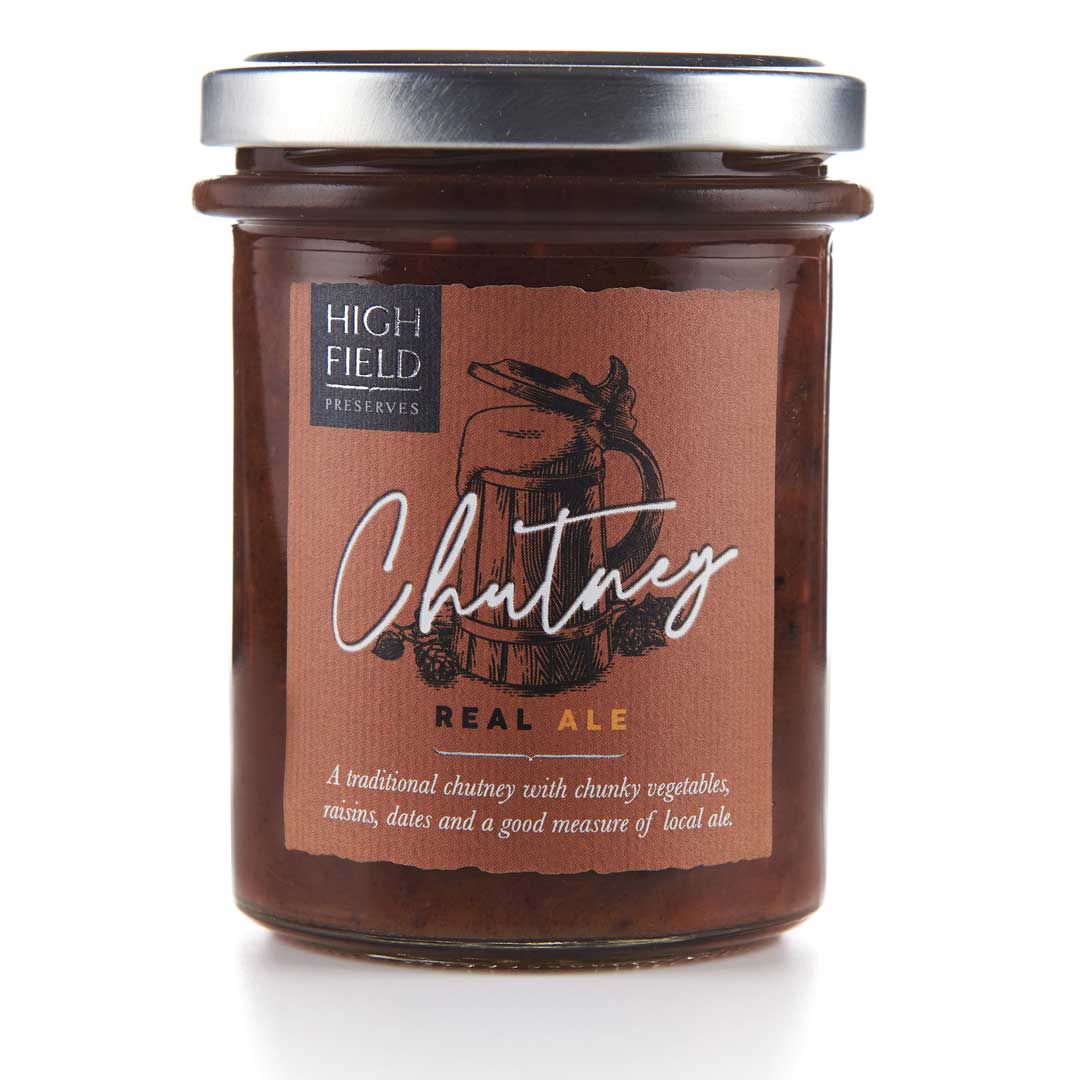 A traditional chutney with chunky vegetables, raisins, dates and a good measure of local ale. Perfect with Pork pies, cold meats and cheeses.
'Subtle spice and fruit with a good diced texture, perfect for a ploughman's lunch with granary bread or with Cornish pasties. Try it as a base for Welsh rarebit!' – Mark Dodson, The Masons Arms Knowstone.
Handcrafted in small batches using traditional open pans.
Net weight: 215g
Ingredients:
White-wine vinegar, onions, dates (13%), carrots, raisins (8%), swede, apples, (6%), sugar, soft brown sugar, ale (malted barley, malt wheat, hops) (3%), gherkins, salt, yellow mustard seeds, garlic puree, chilli powder, spices.
Allergens:
BARLEY, WHEAT, MUSTARD
Nutritional Values (per 100g):
Energy: 618kJ/146kcal
Fat: 0.0g
of which saturates: 0.0g
Carbohydrate: 32.0g
of which sugars: 31.0g
Protein: 1.5g
Salt: 0.70g
Suitable for Vegetarians and Vegans.