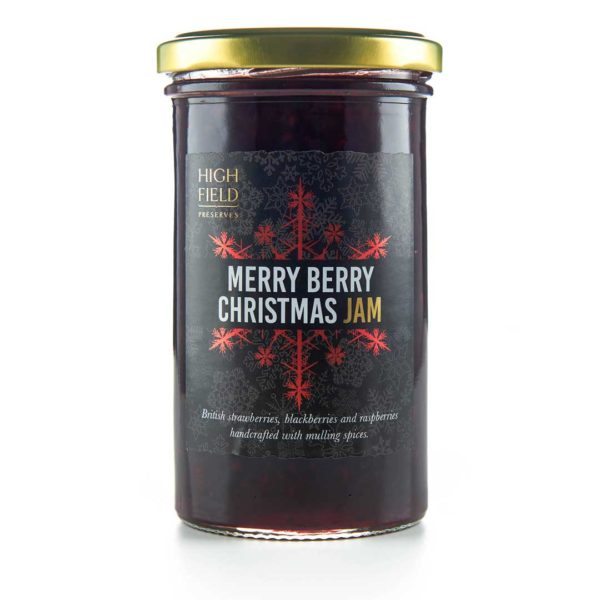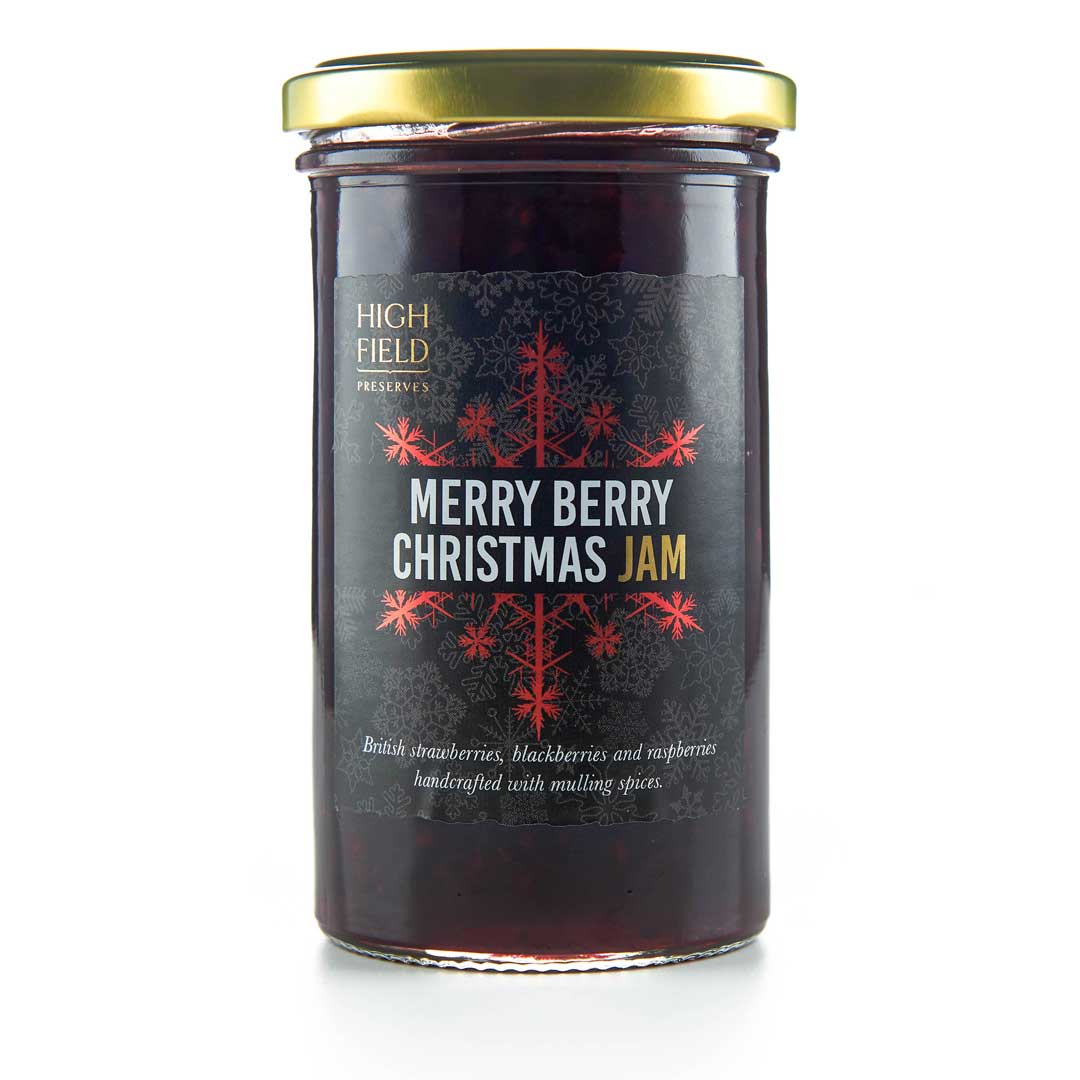 Merry Berry Christmas Jam
Made with British fruit, this mulled berry jam is a festive delight. Spread generously on hot tea cakes or scones fresh from the oven.
Handcrafted in small batches using traditional open pans.
Net weight: 320g
Ingredients:
Sugar, Victoria plums (8%), strawberries (8%), raspberries (8%), blackcurrants (8%), cherries, gelling agent: fruit pectin, cinnamon, acidity regulator: citric acid, mulling spices (cloves, nutmeg, cardamom, caramel).
Prepared with 48g of mixed fruit per 100g. Total sugar content 65g per 100g. May contain fruit stones.
Nutritional Values (per 100g):
Energy: 1104kJ/261kcal
Fat: 2.1g
of which saturates: 0.1g
Carbohydrate: 55.0g
of which sugars: 54.0g
Protein: 4.5g
Salt: 0.0g
Suitable for Vegetarians and Vegans.