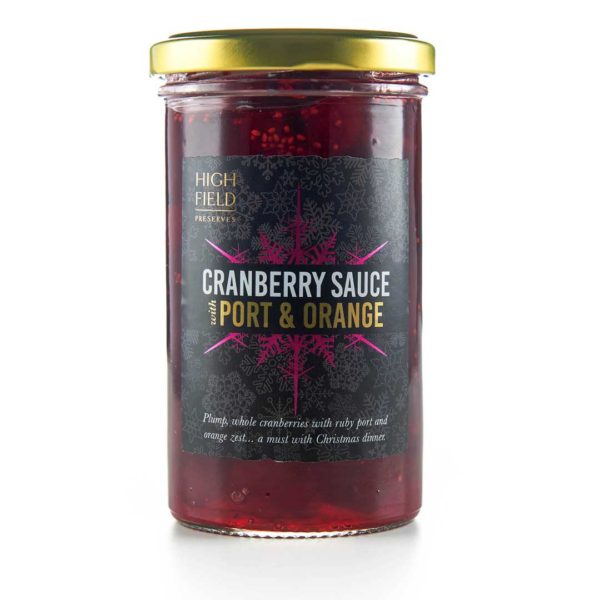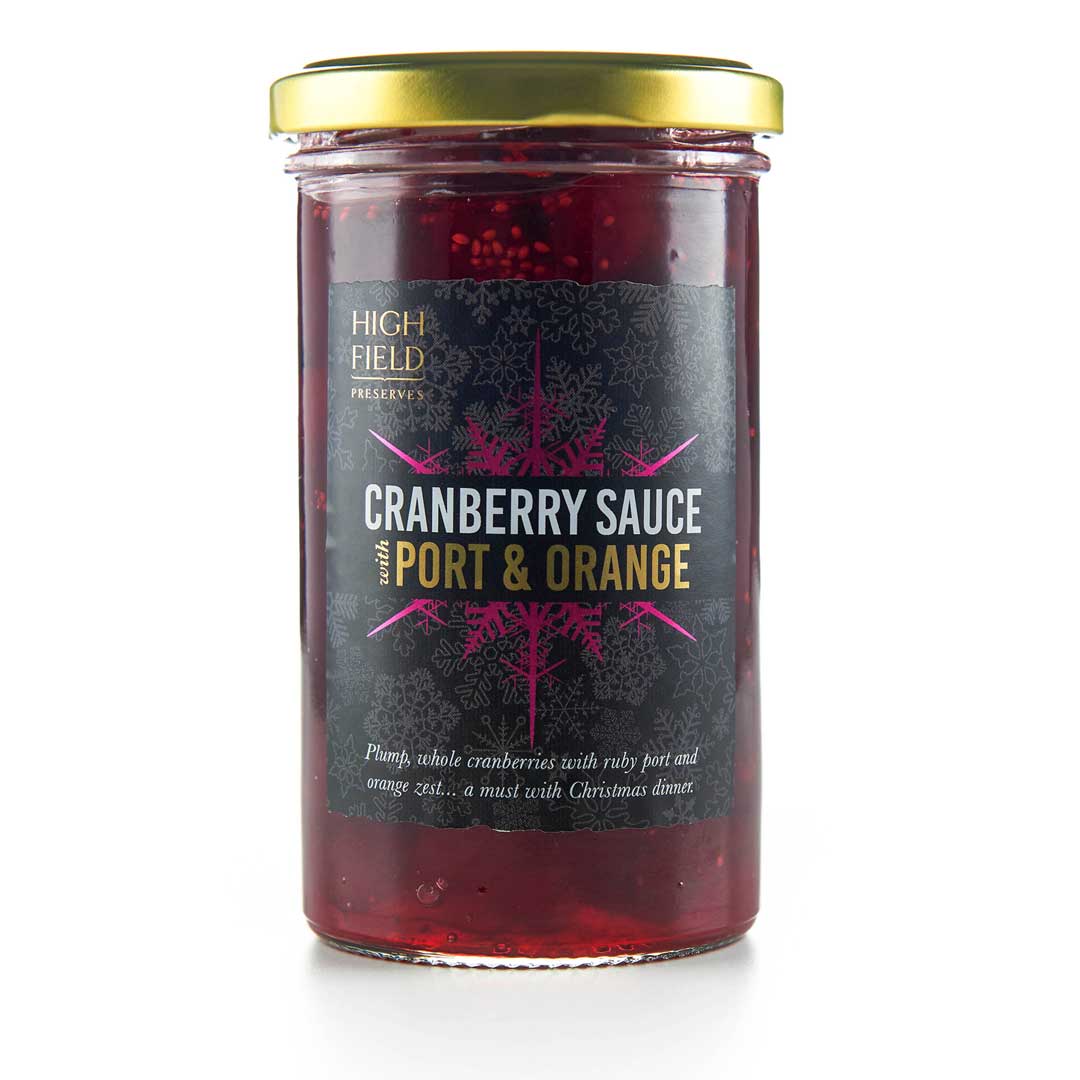 Cranberry Sauce with Port and Orange
A gourmet Cranberry Sauce, bursting with flavour to adorn your festive feast. Made with plump whole cranberries, a good slug of ruby port and fresh orange zest.
Handcrafted in small batches using traditional open pans.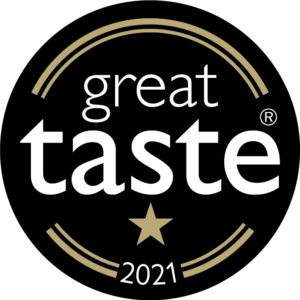 "We loved this vibrant cranberry sauce, which was bursting with fresh cranberries that held their shape well, and zesty orange peel. The flavour overall was tart and dry and moreish, with the use of ruby port adding extra depth."
Net weight: 270g
Ingredients:
Cranberries (43%), sugar, water, port (2%), orange zest, gelling agent: fruit pectin.
Nutritional Values (per 100g):
Energy: 754kJ/177kcal
Fat: 0.0g
of which saturates: 0.0g
Carbohydrate: 41.0g
of which sugars: 41.0g
Protein: 0.5g
Salt: 0.01g
Suitable for Vegetarians and Vegans.