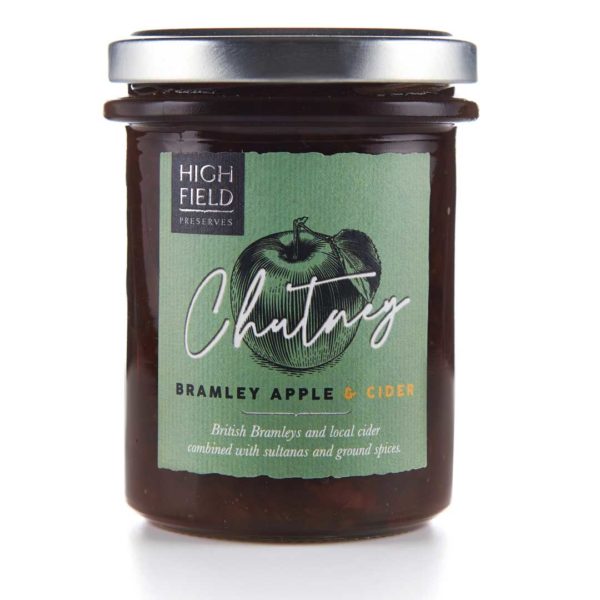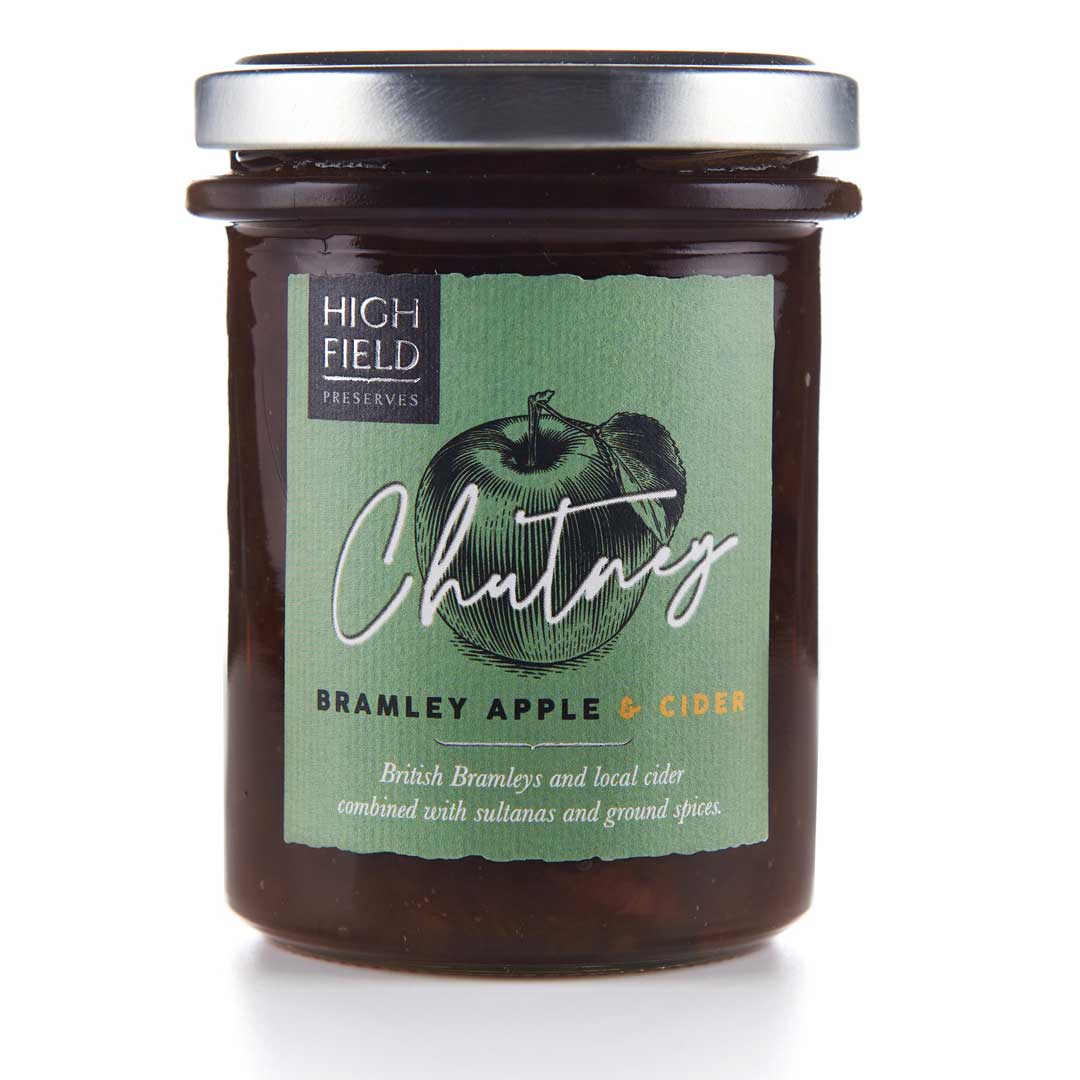 Bramley Apple and Cider Chutney
British Bramley apples and local cider combined with sultanas and ground spices. Perfect with cold meats and cheeses.
Handcrafted in small batches using traditional open pans.
Net weight: 210g
Ingredients:
Bramley apples (46%), sugar, white wine vinegar, sultanas (7%), onions, cider (2%), fruit pectin, spices, salt.
Nutritional Values (per 100g)
Energy: 812kJ/192kcal
Fat: 0.0g
of which saturates: 0.0g
Carbohydrate: 44.0g
of which sugars: 42.0g
Protein: 1.2g
Salt: 0.21g