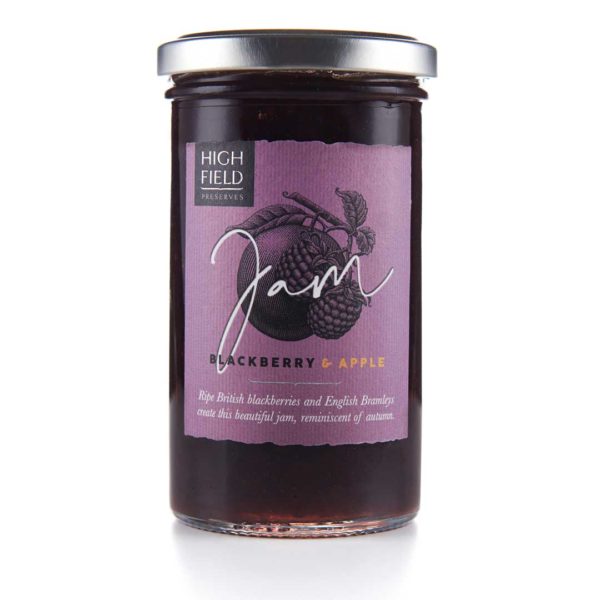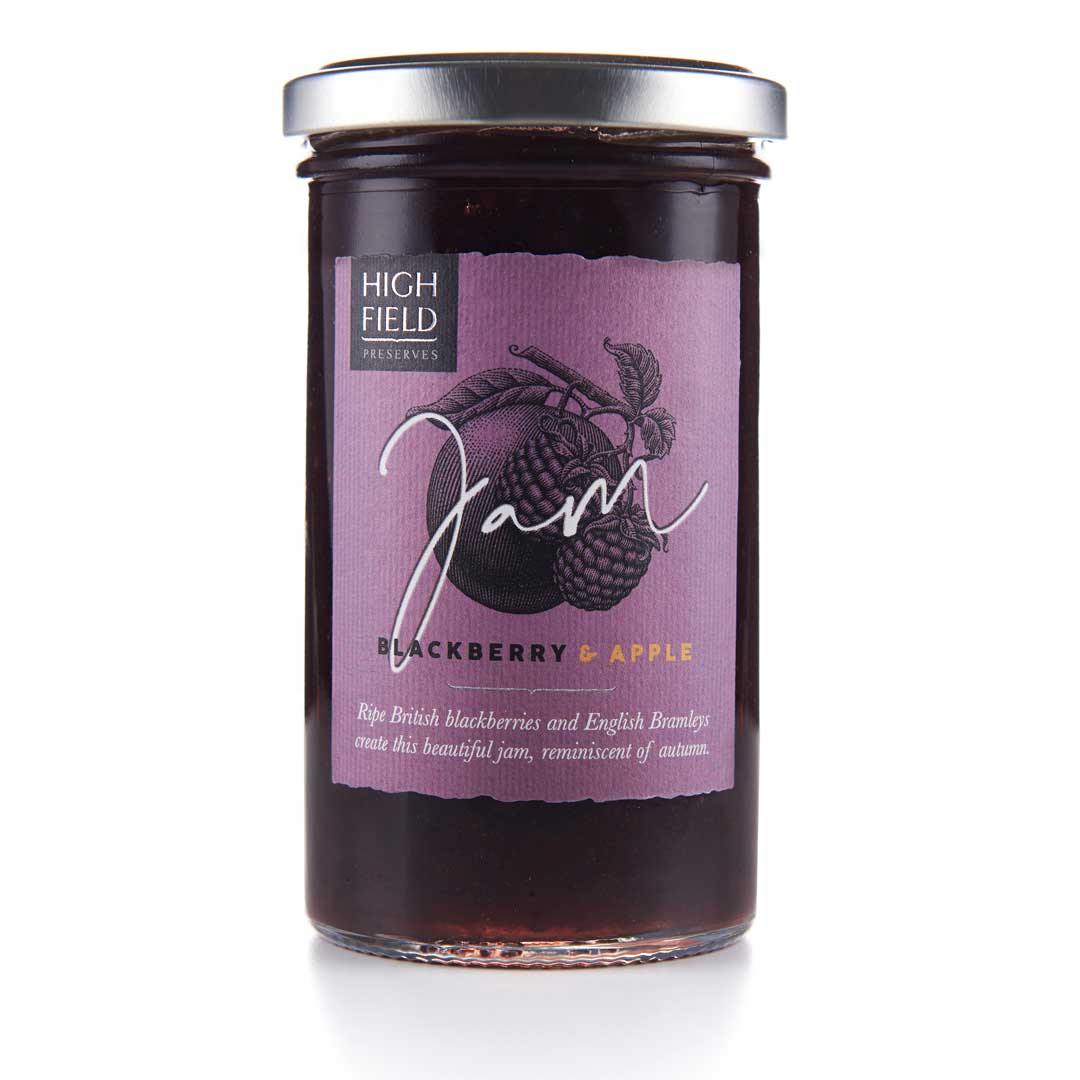 Ripe British blackberries and English Bramley apples create this beautiful jam with its perfumed notes, reminiscent of autumn.
'Pleasingly sharp, soft and full of fruit, can be a quick and easy fruit tart filling!' – Mark Dodson, The Masons Arms, Knowstone.
Handcrafted in small batches using traditional open pans.
Net weight: 320g
Ingredients:
Sugar, blackberries (25%), apples (25%) gelling agent: fruit pectin, acidity regulator: citric acid.
Prepared with 45g fruit per 100g. Total sugar content 65g per 100g.
Nutritional Values (per 100g):
Energy: 1056kJ/249kcal
Fat: 0.0g
of which saturates: 0.0g
Carbohydrate: 61.0g
of which sugars: 61.0g
Protein: 0.0g
Salt: 0.0g
Suitable for Vegetarians and Vegans.